Loud Canvas Media is a cutting edge website design and development firm located in Dover, NH. We provide quality web services such as website hosting and support and deliver timely, customizable web products at affordable prices.
---
Our Website Design Package
Loud Canvas Media's iterative design process is intended to directly align your site's look & feel with your goals and objectives. Through targeted conversations and a surveying process, LCM will learn about your marketing goals and specific web-driven objectives. At each juncture in the process, your feedback will be requested to ensure you are completely "on board" along the way until design finalization.
Package Specifics
LCM will use your company's logo (if applicable), colors, and other branding elements; a consistent menu bar with buttons for each "top-level category"; and a look & feel which is professional, consistent, pleasing, and engaging.
Site design suggestions are presented to you online as static screen caps. When you are satisfied with the design, LCM will
Convert the home page and interior page designs to XHTML, CSS and web-compliant images
Create a global site style sheet w/styles for section headings, body type, tables, & form styles
Begin incorporating the design with the development piece (eg "Site Tools/Features")
Breakdown
LCM will allocate 50-75 hours for multiple rounds of three (3) separate designs, from which you will choose one (1) design as your final choice. This will include:
Creation of a unique home page design

3 rounds of feedback to settle on a homepage design

Creation of a consistent "template" for some or all additional pages to reside within

3 rounds of feedback to settle on a template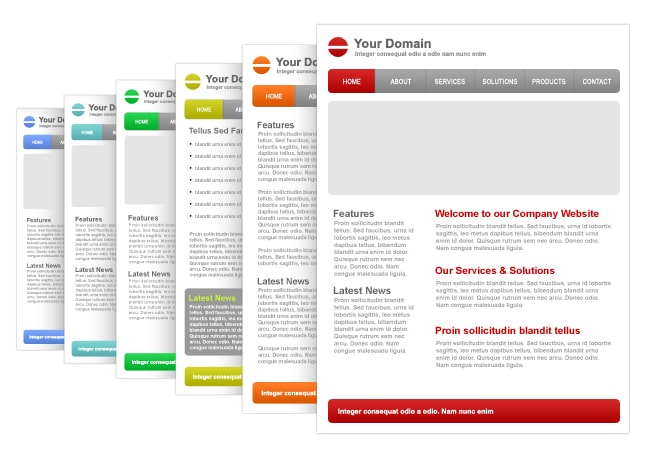 Estimated Timeline
Normal: 6-8 weeks.
Expedited: 4-7 weeks (+$1000)

Pricing
Please contact us via phone or email today to request a quote.